Peter Chapman

Our Musical Director is Peter Chapman... "Pete"
Pete has many years of Barbershop experience, and has a uniquie way of teaching, using onion skins and fag papers as references, and occasionally dishing out compliments.
He has been part of the Barbershop scene for over 40 years, and has been part of gold medal winning choruses, travelling all over the world competing at top level.
When the VIPs started Pete was a member of the Baritone section, then the MD left, and the chorus was taken over by someone else, who wasn't cut out for the role, somehow Pete was persuaded to become the MD of the VIPs, and has drawn on his wealth of knowledge and years of experience to get the VIPs to where they are now.
Where are the VIPs now, at the edge of great things... Under Pete's direction we have enjoyed many fabulous comments from wherever we sing, including some good feedback from judges at convention. We have even won a couple of awards. We constantly are moving up in the scores, and hopefully we will continue in that direction.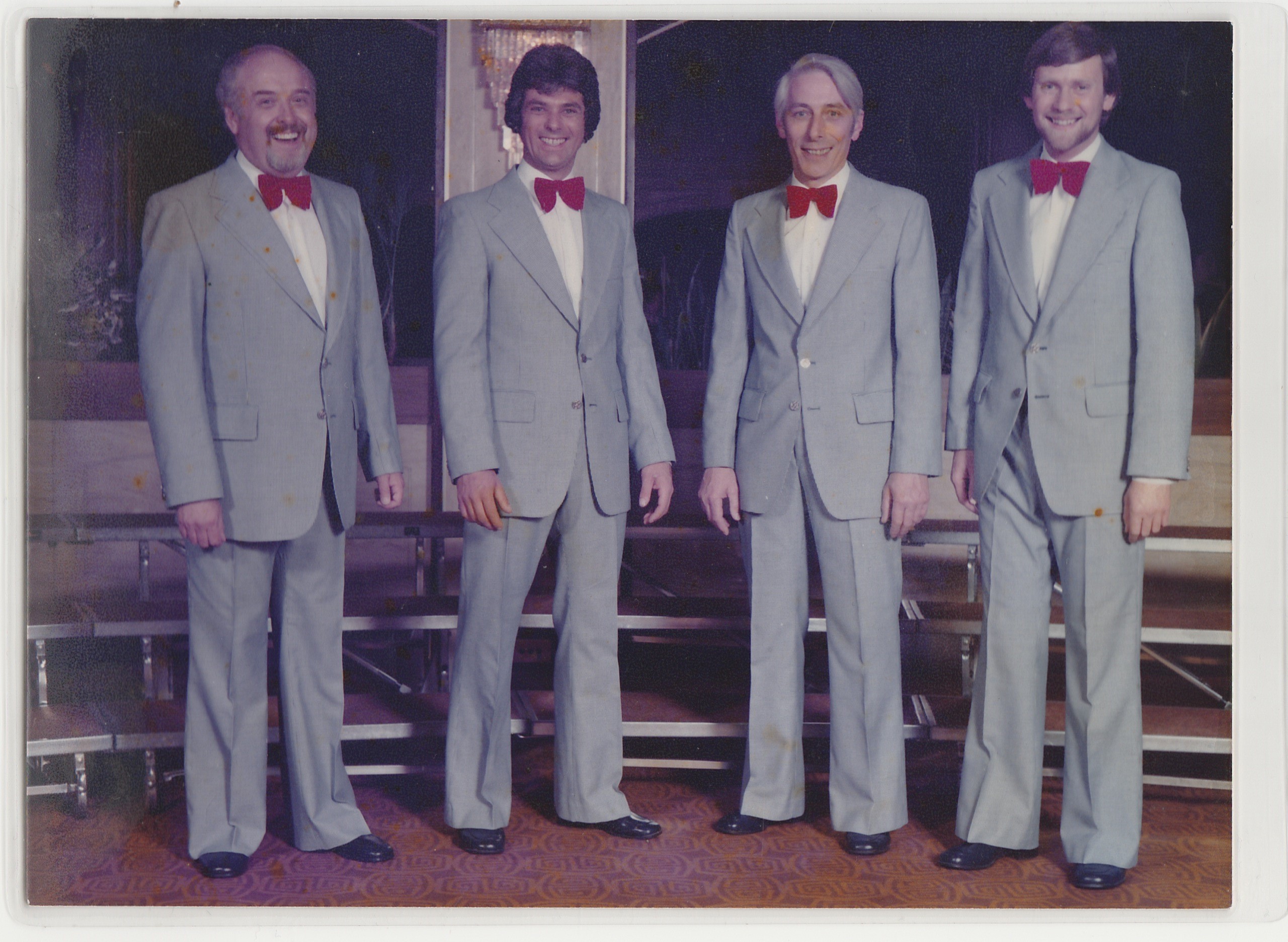 The modern day "Pete"
Pete in part of Eastern Union Quartet around 1980